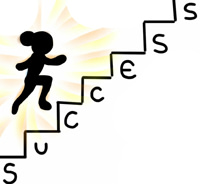 According to the English dictionary, the term curriculum vitae means a person's 'course of life'. And the term resume means a curriculum vitae. To be more precise, resume is a summary of a person's curriculum vitae. Hence, from reading these descriptions itself can give you ideas about the difference between resume and CV.
When To Use Curriculum Vitae (CV)?
A CV is essentially a synopsis of your experiences and qualifications. It has to be at least 2 pages long, citing your name, contact information, education, skills and experience. Plus, your CV should also include your detailed experience, publications, grants and fellowships, professional associations and licenses, awards and other information relevant to the position you are applying for.
In general, a CV is essential when you're applying for positions related to education, research, etc. It's also applicable when applying for grants, scholarships, or fellowships.
When To Use Resume?
Simply speaking, your resume is the synopsis of your CV. It strictly needs to be 2 pages long, no more. And it has to include your name, contact information, education, skills and experience only.
In general, a resume is essential when applying for a job position, not related to the ones mentioned for using a CV above. A resume is targeted to give your prospective employer ample information about you in the shortest amount of time, in order to hook your prospective employer to call you for an interview. So bottom line is you attract your prospective employer with a good resume, and then seal the deal with an even better curriculum vitae (CV).
To know more about what to include in your resume or CV, and land your dream job, contact me now.
Love what you just read? Drop us a line in the Comments section below with your feedback – good or bad. If you have a question, or would like Ankitaa to blog about something in particular, try using the "Contact Us" page, or email here.