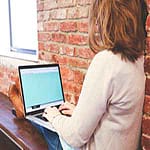 As a job seeker, you have managed to attract an interview from the prospective employer with your stellar resume. Now you have to prepare for the actual interview. Here's what you should do before a job interview.

Get Your Facts Right
Study your resume, especially if the length of your resume is more than one page. Take time to read through it carefully and make sure you have your answers set for any questions your interviewer might ask regarding the details stated in your resume.
If it's been a while since you actually practiced the skills mentioned in your resume, get a refresher course, or at least, work with a friend to revive your skills.
Do Your Research
Now comes the tricky part – start your research on the company where you're interviewing. Look up the company news and facts online through the company website and other online sites. Look up articles in newspapers and magazines to understand the prospective company a little better.
Another way to do your research is by networking with someone who's already working for the company. It may be a friend, family, colleague, or even your acquaintance from Facebook, Twitter or LinkedIn.
Spruce Your Online Image
This is actually something you need to do before you even apply for a job – spruce your online image.
Make sure your Facebook, Twitter and/or LinkedIn (or any other social networking website) is clean and respectful. There is no vulgarity in words, photos or videos anywhere, which might turn off your prospective employer.
And to make sure you have a clean online image, do a web search on your name as well. And fix any incorrect or bad information. Read my article on how to keep a check on your online image.
Learn How to Calm Yourself
Meditate to calm yourself in stressful situations. This will help you in the job interview, as well as in the other aspects of your life.
Also, dab a few drops of water behind your ears and on your wrists before the actual interview. These areas have the major arteries and studies show using this tactic can help you calm your nerves by cooling down quickly.
Love what you just read? Drop us a line in the Comments section below with your feedback – good or bad. If you have a question, or would like Ankitaa to blog about something in particular, try using the Contact Us page, or email here.