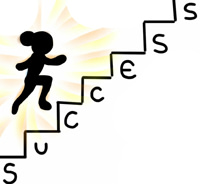 If it's the first time you are applying for a job, it's possible you can't think of any qualifications to mention in your resume or CV (curriculum vitae). Whether you are in high school, or changing your career track, this post guides you about writing a CV when you have no qualifications.
Most times, prospective employers are willing to overlook the absence of qualifications in your CV, provided you are still in high school. If you're in high school and looking to land your first job, you should take inspiration from your school work and personal interests to list out your qualifications.

For instance, your ability to submit projects on time and receive good grades can translate into something like "meet deadlines effectively". Try to avoid "works well under pressure."
Comparatively, figuring out qualifications to list out in your CV when you are changing your career goals is difficult. If you've spent the last few years in banking, but somewhere along the line you felt you're more suitable in customer service, and hence are now changing your career goals, good resume writing skills are essential to land you the job you want.
Resume writing involves translating your existing qualifications to go along with the job position you're applying for. Going back to the banking vs. customer service example, let's say you've done your share of interactions with people in banking, which will help you in this new job. This experience can translate into something like "Dealt with XYZ people on ABC project, and achieved 53% increase in conversion" – relate to a real-life example to showcase your achievement. Try to avoid "works well with all levels of staff".
Contact me now for more help with your CV or resume. Remember, your resume is the only way to impress your prospective employer to receive a call-back for an interview. Hence, a good resume is essential to land your dream job.
Love what you just read? Drop us a line in the Comments section below with your feedback – good or bad. If you have a question, or would like Ankitaa to blog about something in particular, try using the "Contact Us" page, or email here.