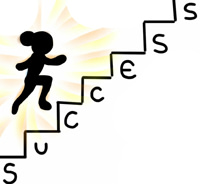 Resume writing experts can tell you what to include in your resume anytime you want. However, have you wondered what NOT to include in your resume? Take our expert advice on resume writing and avoid the following worst things you can include in your resume:
1. Recommendation Letters from Family or Friends.
Recommendation letters are a good tool to increase your credibility in the eyes of your prospective employer. However, recommendation letters from family or friends is big NO, especially if you include a letter from your mother praising your abilities. It's just not done.
2. Inappropriate Pictures of Yourself.
You should NEVER include pictures of yourself in your resume or job application. However, if the job application requires your picture, remember to read the instructions first. Don't just submit any random picture of yourself. Submit a good picture of yourself according to the instructions given.
In case instructions are not available, ask for it. If you don't receive any reply, it's best to submit a formal passport size photograph of yourself, something similar to what you might submit for your driver's license, etc.
3. Family History.
When you're applying for a job position, you are what matters. Your prospective employer is not interested in your family history. Same goes for your family medical history.
Unless your medical history records are a requirement for the job application, you should avoid stating your family history, or family medical history. Use that space to highlight your skills and work experience instead.
4. Unrelated Information.
Now this covers a wide range of stuff. By "unrelated information", I mean stating information in your resume that has nothing to do with the job position you're applying for. As a general rule, avoid stating facts about yourself which doesn't really lend any credibility to you as a job applicant.
For example, if you're applying for a Programmer Analyst position, there's no need to state you were First Runner-Up at the Miss Hawaii Contest in 1992 as one of your accomplishments. Similarly, "gossiping", "playing the cello when drunk", or even "mouse hunting" are not worth mentioning in your resume as hobbies or other interests.
So these were the worst things you can include in your resume. Sure, you might achieve a giggle from your prospective employer, but chances are you end up making a bad impression on people who are evaluating you for a job position. If you want the job, you won't make these mistakes.
To know more resume bloopers, and take advantage of our expert resume writing services, contact us now.
Love what you just read? Drop us a line in the Comments section below with your feedback – good or bad. If you have a question, or would like Ankitaa to blog about something in particular, try using the "Contact Us" page, or email here.