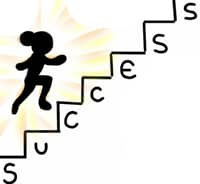 A good resume is the key to your dream job. When you apply for a particular job, you have a good resume to stand out among the thousands of other applications. And to ensure you have a good resume to entice your prospective employer, brush up on your resume writing skills, or hire our resume writing services.
Resume writing isn't as simple as one would like it to be. So let's talk about the essentials of a good resume:
(1) Your name and contact information
So many job seekers forget to include their full names and contact information, it's just not funny anymore. I mean, even when you have a good resume, how can your prospective employer going call you for an interview if you don't provide your contact information?
Resume writing tip – just your name, phone number and/or email address is fine these days, unless mailing address is requested in the application.
(2) Objective
This is important – you have to be careful how you word this section. The objective in a good resume outlines what you want and how hiring you can benefit your future employer in 1-2 short and crisp sentences.
Resume writing tip – refrain from using phrases like "looking for a challenging opportunity". Instead, be more specific, like "looking to utilize 3 years of SQL programming expertise in building a real-time database to include the company's accounting systems".
(3) Education
Don't start from high school, unless you are in high school trying to grab a job. A good resume simply states what degree you have earned, from which college/university and in which year. List the most recent degree first.
Resume writing tip – any education information below high school level. It's just not required, ever.
(4) Experience
This is a biggie! A good resume incorporates your skills with your working experience. Include real-life projects to attract your prospective employer. Again, list the most recent work experience first.
Resume writing tip – Avoid using phrases like "managed cross-functional teams", etc. Instead, explain properly. This is the section for details, so don't confuse or bore your prospective employer with vague words.
For a good resume, you can also add information about your skills, achievements, etc. – we'll get to that in our upcoming posts. But remember, a good resume doesn't extend beyond a total of two pages.
Contact me now to get more resume writing tips, or hire our resume writing services.
Love what you just read? Drop us a line in the Comments section below with your feedback – good or bad. If you have a question, or would like Ankitaa to blog about something in particular, try using the "Contact Us" page, or email here.