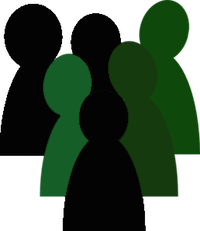 As a professional, you work continuously for your professional development. You refine your business skills regularly to boost your demand in your field of profession. For this purpose, one of the important tools at your disposal is your communication skill. The best of business skills can't help if effective communication skills do not exist.

Communication is not limited to verbal and written communication. It's also visual, i.e. your body language. You can communicate via your appearance, mannerisms, etc. Whether it's public speaking, giving presentations, or making your boss/team members listen to what you have to say, effective communication skills are a must for every professional.
Here I will share the basics of effective communication skills in a series of posts for your professional development.
Follow the points below to learn how to communicate better and improve your business skills:
(1) Prepare what you want to communicate and stick to the topic.
In a business environment, there is no room for extra time or second guesses. So decide what you want to communicate before you go up to your boss, stand in front of an audience, or write a memo. Keep it short and to the point. Don't pile on irrelevant details. You will waste time, not impress anyone with unnecessary details.
(2) Overcome fear.
Fear can make you stammer while you speak, or lose concentration while you write, the result being a confused audience. Lose your anxiety. Concentrate on what you have to communicate.
(3) Avoid arguments.
Every effect has a cause. Your communication will invoke some reaction from others. Listen to or read the reactions carefully. Handle feedback in a positive manner patiently. If you get into arguments, you will lose goodwill. And you certainly don't want to lose that goodwill.
(4) Mind your body language.
When you are speaking to a person or an audience, avoid negative gestures like flapping your hands around while talking, standing with your arms crossed over your chest, chewing pens, etc. Dress comfortably. And pay attention to your posture.
Whether you communicate with your boss, or prepare a presentation, the above points can help you design your communication in such a way that others understand you, and you are pleased with the outcome. Practice these points to develop more effective communication skills for your professional development. For answers to your questions and doubts about effective communication skills, use our Contact Form.
Love what you just read? Drop us a line in the Comments section below with your feedback – good or bad. If you have a question, or would like Ankitaa to blog about something in particular, try using the "Contact Us" page, or email here.