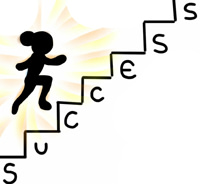 In resume writing, everyone follows a pretty standard format – objective at the top, followed by summary, education, qualifications, skills, and so on. The format of a good resume is simple, but how you use the different sections on your resume to highlight your worthiness for the given job is the key to land that dream job. To help you out, here are some of the best things to say on a resume:
Start With A Clear-Cut Objective
Don't drag your objective – limit to only 1-2 sentences and be succinct. You don't have to say how you're going to cut down costs by 70% and boost sales by 120%.
Simply state what you can do, maybe something like this – Obtain a position where over X years of experience in [your field of expertise] will add value to business operations while meeting new challenges to broaden personal horizons.
With a clear-cut objective, you're stating a give – what the company will get from your years of experience – and a take – what you'll gain by working on new challenges. This give-take strategy makes you human, not some saint who's going to sacrifice everything for the good of the company. Obviously you'll want something back. After all, money's not everything.
Include A Summary Of Qualifications
This is an important section of your resume. Most recruiters simply scan through dozens of resumes every day, so concentrating their focus on your particular resume is a wild notion. Therefore, your best chances of attracting the recruiter is by summarizing your qualifications and skills right at the top of your resume.
Again, keep a clear-cut approach here as well. Don't beat around the bushes. And no bold claims either. For best exposure, stick to a bullet style format in this section.
Start with your number of years in the field of expertise related to the proposed job position. If you're new to that particular field of expertise, then skip this part and highlight your qualifications related to the position instead.
Now the next bullet is about your skills and qualifications, then comes education (where you did your schooling, graduation, post-graduation, etc.), and finally your accomplishments.
Be careful on what you state in your accomplishments – eating 13 pies in 30 minutes is NOT an accomplishment you want to share on your resume.
Stating all the sections of a good resume is beyond the scope of this article. If you're in need of a good resume to land your dream job, try the image consultants at Anks Image. Get free career consultation now.
Love what you just read? Drop us a line in the Comments section below with your feedback – good or bad. If you have a question, or would like Ankitaa to blog about something in particular, try using the "Contact Us" page, or email here.