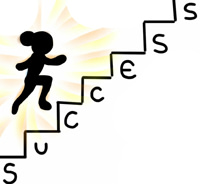 If you haven't signed up for LinkedIn yet, here's something to help you decide if LinkedIn can help you with your job search, or not. In this digital age, here's how to take advantage of LinkedIn as your resume.
Build Your LinkedIn Profile
Enter details in your LinkedIn profile about your work experience, education, skills, links to your online works (if any), and so on. Pretty much the same kind of information you have listed in your resume already. Just keep in mind not to make any unnecessary bold claims about who you are and what you do for a living.
And also, it's best to keep your personal interests away from this profile. Keep it professional. You don't have to post about what you had for lunch, who's the designer of your current outfit, and so on.
One important note to keep in mind is your photo. Upload a photo you won't feel embarrassed maybe when your boss views it, or someone from the company you're applying for. Therefore, pictures exposing your anatomy, drinking beer, partying with your friends, etc. are a big NO.
Check And Tweak Your Public Profile
Your public profile is open to the world. Tweak it to make sure all relevant information is displayed to showcase your resume online. The best way to maintain a good public profile on LinkedIn is by updating your LinkedIn profile regularly.
Build Credibility
Grow your network in LinkedIn with connections to your colleagues, classmates, former boss(es), current boss, anyone who can build your credibility of who you are and your expertise at the field of your choice. Use the "Get Recommendations" feature to add to your credibility – remember any LinkedIn recommendation is potentially a reference in advance for your prospective employer.
You can also use LinkedIn to keep track of any job openings through LinkedIn groups, company pages and of course, through your connections. Plus you can get a lot of help for your upcoming interview through LinkedIn. All you need to do is look up the company pages, the different users related to the company, find out what the expectations are, and so on.
Finally, keep in mind you do need a good resume, in addition to your LinkedIn profile. While your LinkedIn profile can't replace your resume entirely, you can definitely use LinkedIn to land your dream job.
To understand how you can sync your resume with your LinkedIn profile, or use LinkedIn as part of your job search plan to expedite your job search, contact Anks Image now.
Love what you just read? Drop us a line in the Comments section below with your feedback – good or bad. If you have a question, or would like Ankitaa to blog about something in particular, try using the "Contact Us" page, or email here.