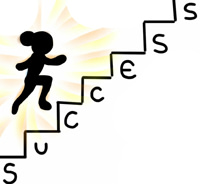 Need a jaw dropping resume to get that elusive interview call? Find the 3 tips for writing a jaw dropping resume and cover letter, and get the job you want.
Resume writing doesn't sound difficult, but here's the inside scoop on resume writing – it's actually difficult! It's an art to write a good resume to get you that ever-eluding interview call for the job you want. Here are 3 tips for writing a jaw dropping resume and cover letter.

Tip# 1: Short length.
Keep your resume short – to a maximum of 2 pages. If you think those extensive details can get you the job you want, you're wrong!
Remember, long resume means longer time to read it, and time is what most prospective employers don't have. So, to ensure you do get a call back, don't waste your prospective employer's time. Keep your resume to 2 pages – you'll definitely be given the opportunity to brag about those details in your interview.
Tip# 2: Simple details.
And of course, simplicity is the key.
For instance, don't use too much technical jargon. I mean, even when you're applying for a technical position, chances are your resume is being scanned by someone in the human resources (HR) department of that company. Appeal to that HR person by keeping your details simple. Leave the technical jargon for the interview, where you're definitely going to get grilled by someone with a technical background. That someone will be the one who actually appreciates your technical background.
And that's the KISS concept – Keep It Short and Simple. That's the base of any good resume.
Tip# 3: Correlate experience with job description.
This is the tricky part. A good resume expresses how you can be an asset to your prospective employer. For this, you have to correlate your own work experiences with the intended job description. This is where some expertise is required. You can try resume writing services to get a good resume, which highlights your work experiences to showcase how useful you can be for your prospective employer.
Contact me today for quick resume writing services. You can receive an exceptional resume within 24-48 hrs, to help you get the job you want.
Visit my website for more information about resume writing services, and how we can help you on your job search.
Love what you just read? Drop us a line in the Comments section below with your feedback – good or bad. If you have a question, or would like Ankitaa to blog about something in particular, try using the "Contact Us" page, or email here.